Jacqueline Clements of TCF4 Productions is Always Supportive
Details

Category: News
Created: Monday, 06 February 2017 20:11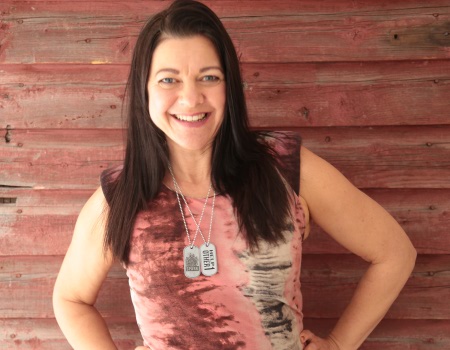 An article about Jacqueline (written by Heather Perry) entitled Jacqueline Clements of TCF4 Productions is Always Supportive was published in I'm Here With Magazine. The article highlights Jacqueline's current projects but also a new initiative started by TCF4 Productions called SPARK, a new initiative that she and her entrepreneurial husband are embarking on. "We called it Spark because we believe one spark can make a difference. Life is so much more than making money, or making a name for yourself; it is about making a difference." 
They created dog tags that have the Spark logo on one side and the phrase "Help 1 Other" on the opposite.  You can also see the design on the web site: 
www.help1other.com
. When buying a dog tag, proceeds from every sale (with more items for sale in the works) will go to charity.