Bolivia: Treasures Within - Episodes
Episode S1 01 - The Butterfly Resort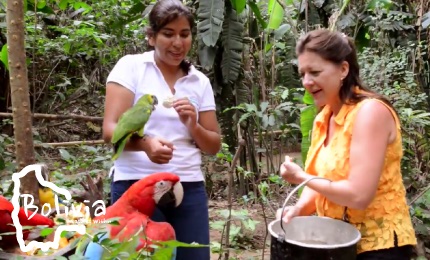 Explore Biocentro Güempé, the "butterfly" resort outside of Santa Cruz, as Jacqueline tours this beautiful tropical resort and gets hands on experience with the many birds, animals and insects.
Episode S1 02 - The Pirai River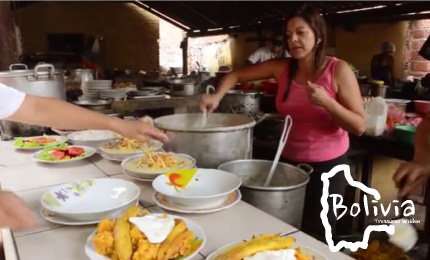 Watch as Jacqueline takes on the challenge of working at a restaurant along the river on the outskirts of Santa Cruz, a favorite spot for both locals and tourists. Jacqueline learns how to prepare typical dishes while trying not to disrupt this family run business.
Episode S1 03 - Civilizations Past & Present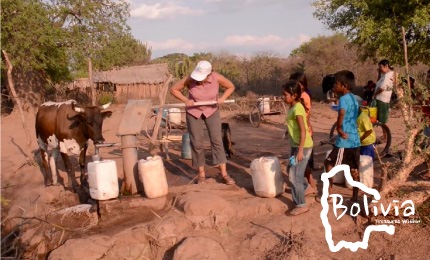 Travel with Jacqueline into the foothills of the majestic Andes Mountains about 125 km from Santa Cruz to explore some Inca ruins. This historic site of a past civilization has yet to be fully excavated. Then off to the "Chaco" of southwestern Bolivia to visit the Guarani, an indigenous people group where the hard work and dedication of one man has ensured the preservation of this tribal language.
Episode S1 04 - A Jungle Paradise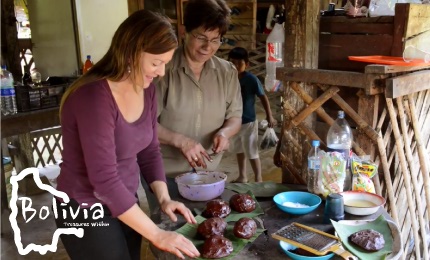 Visit a farm deep in the Amazon jungle where one farmer, in heart of a region best known for its cocaine production, takes Jacqueline on a tour to show how he decided to use his fertile land to cultivate exotic foods for the betterment of his people. In this episode Jacqueline learns how to make chocolate from scratch.
Episode S1 05 - Christmas On the Streets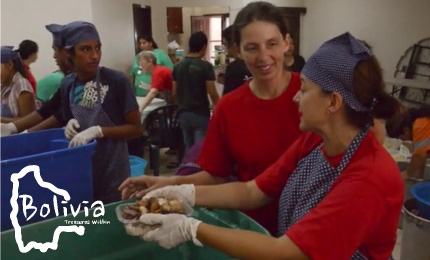 The granddaughter, of that same man who helped to ensure the preservation of the Guarani indigenous people, is helping to change the lives of many kids on the streets of Santa Cruz. Jacqueline visits El Jordan, a resource center for street kids, where a special Christmas meal is prepared and served to as many as 5000 homeless kids.
Episode S1 06 - Behind the Scenery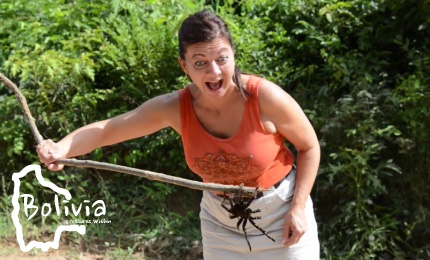 In Behind the Scenery Jacqueline takes a look back at the filming of the first 5 episodes and some of the memorable moments including some extended footage.